"Village of People of Good Heart"
Sumanahalli Society A NGO is located at Address: Sumanhalli Society, Viswaneedam Post, Magadi Road, Bangalore, Karnataka, India-560091. Sumanahalli is a registered society for the welfare and rehabilitation of leprosy patients and the disabled with Society Registration Number: S 121/ 77-78. 'Su'in most Indian languages meant, beautiful or good. 'Mana' meant mind or heart. 'Halli' in the local language village.
​
Sumanahalli (Village of the Good Heart) had its beginnings in 1978. It all started with a request by the Sri Devaraj Urs then Chief Minister of Karnataka State to the Archbishop of Bangalore, offering Government land to establish an organization that would help treat and rehabilitate the Leprosy-afflicted in and around Bangalore. Several benevolent and caring individuals and organizations took up the challenge to create and nurture this Society. In the course of time, it went on to accomplish major advances in the treatment and prevention of the dreaded disease of Leprosy.
​
The Society at present takes care of 420 people who are living in our campus , mostly who are affected by leprosy , HIV/AIDs and persons with various disabilities, orphans, street children, and the children in conflict of law. Our campus always remains open to the poorest of the poor, especially those who deserve our care and assistance. We conduct regular training programmes, camps for HIV children, General health camp, awareness programmes for the public etc.
We have sheltered with daily utmost care, providing food, clothing, medicines, personal attention, and counseling. The cured persons are rehabilitated with job placement and making them independent to live by themselves. We have specially trained staff who make survey and detect persons with leprosy. This year so far we have detected around 146 new cases that are under medication.
The Society runs a school with 398 children from the most marginalized sections of the society. We provide them free education and see to the overall development of the children. During the last academic year we have spent Rs. 1.5 million for the education of children.
Sumanahalli has become the Social Hub of Bengaluru. The original Vision of the Maharaja of Mysore and that of Chief Minister Devaraj Urs was realised with the place becoming a centre of refuge for the most unwanted people in the society. Most marginalized have shelter in the campus those affected by leprosy, HIV and disabilities, the orphans, the street boys and the juvenile delinquents. Many of them would have ended up becoming beggars on the road.
​
For the past 40 years, the Sumanahalli Leprosy Project is working for the Eradication of the Leprosy and Rehabilitation of leprosy patients in 76 wards of Bengalure City Corporation and 5 leprosy colonies by conducting various activities in different levels. In these areas, the organization has very good rapport with the people. We are a society with five clinics, a hundred-bed rehabilitation centre for leprosy patients and an ongoing survey that has covered one-fourth of Bengaluru. For our beneficiary we have developed a comprehensive rehabilitation program consisting of education, vocational training, job placement, housing and community marriages through which we are able to send them back to the society as persons with dignity.
What do We Think About Charity?
It is pure joy of giving, which includes much more than material things. This giving can be said with a warm smile, an encouraging hug, a bonding with a person in grief, a prayer for the healing of others. All this is done not out of duty or responsibility but out of the abundance of warmth and love. And the more you give out, the more flows back in. That is the joy of love in action, the manifestation of charity.
​
Everyone deserves a healthy and happy life.
Make your special days (Birthdays, Marriages, Anniversaries, your days of success etc.) memorable by sponsoring a meal for our inmates at the rate of Rs. 7,800 /- for a vegetarian meal and Rs. 9,600/- for a non vegetarian meal.
(120/1300 US $/90/100 Euros/ 80/110 pounds)
Date…/…………/………..
Occasion…………………………………….
You are most welcome to join us & we will specially pray for you on this day.
Sponsor the education of a child affected with leprosy/disabilities for a year costing Rs. 700/- per month. Thus the contribution requested is Rs. 8400/- annually. (150 US $ / 120 Euros/ 90 Pounds)
To enable the persons affected by leprosy and the persons with disability to have equal opportunities, improved quality of life and full participation in a society that respects their rights and dignity.
Sumanahalli Treat,Teach,Care and Rehablitate...
Provide a House for the affected family. You can sponsor a house by giving Rs. 50000/- Let them feel secure under your care. (900 US $ / 800 Euros / 600 pounds)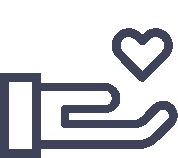 "Whoever is generous to the poor lends to the

L

ord

, and he will repay him for his deed."
Archbishop Most. Rev. Dr. Peter Machado
Chairman
I wish and bless Sumanahalli Society and its volunteers to continue their social works and activities which help the ones without people to care and look after.